Meet the Team: Oualelaye Ouedraogo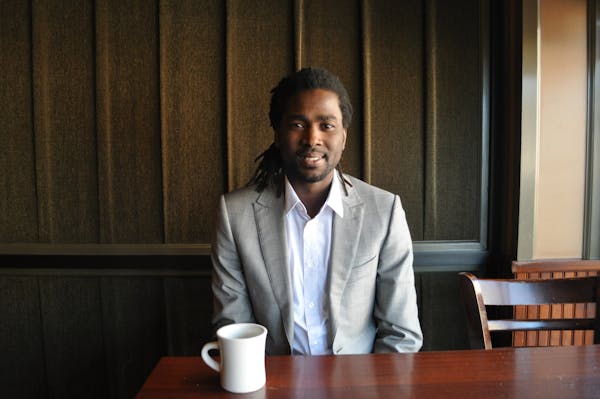 Oualelaye Ouedraogo is one of our newest managers, primarily overseeing Uptown Cafe in the morning. We wanted to give you the chance to get to know him a little more, but feel free to say "hi"--he loves welcoming people to Uptown.
Tell us a little about yourself--what is your background in the service industry?
Most people know me by "Wally." I'm from Burkina Faso, and I moved to the United States in 2011. When I moved to New York City, the first job I found was a dishwashing position in a restaurant. Eventually, I became a sous chef. When I moved again to Bloomington, I started working at Uel-Zing because I have a good knowledge of cold brew. I moved on to Inkwell before they opened, where I assisted with hiring and training, and also worked creatively with the owners during the opening process.
What drew you into the service industry?
I decided to stay in the service industry because I love interacting with people. Restaurants are the best place to meet people. It's a good source of income, you meet great people.
What is your favorite thing about transitioning to management at Uptown so far? Most challenging?
My favorite part is being able to join an amazing team that has existed for so long and who work well together. Most challenging: it's a big place. There are a lot of systems to learn and understand. As the manager, I always have to be on my A-game for guests and staff. Maintaining that sense of composure while still learning so much is difficult but rewarding.
Uptown is an establishment that has been a part of Bloomington's culture for 43+ years. How do you plan to help keep the Uptown a community-oriented restaurant as a new member of our management staff?
The great thing about Uptown is that we are already established. I'm lucky to be part of Bloomington's community through coffee connections, the soccer community, and now working at Uptown. I really enjoy interacting with people and I'm excited to continue making connections with people while I'm here. Just talking with and getting to know people is a great way to keep the restaurant as a part of the community--I look forward to doing that.