Meet the Team: Jake Cifuentes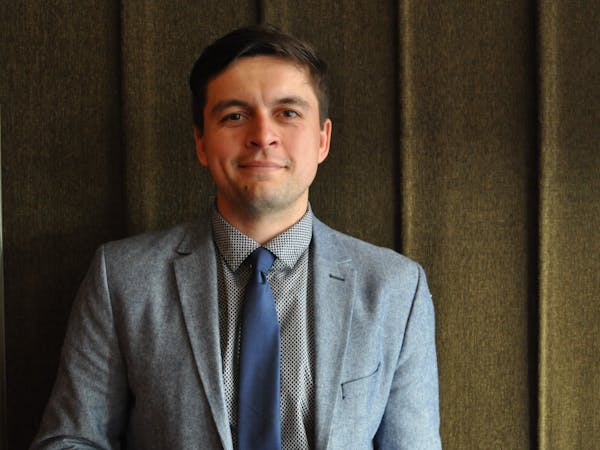 Tell us a little about yourself--what is your background in the service industry?
I was born in Guatemala, but raised in Indiana. I have been in Bloomington for 12-13 years, and have been in the service industry about as long. I've served, bartended, and managed. In Bloomington, I have worked at Starbucks, Pourhouse Cafe, Cardinal Spirits, and Alchemy.
What drew you to the service industry?
I started out in high school as a "coffee shop kid," working at a Starbucks in my hometown. I developed relationships with coworkers and got to see their relationships with clients/customers.
What is your favorite thing about transitioning to management at Uptown so far? Most challenging?
My favorite thing is easily the people here, both guests and and staff. I've been a regular for years so I've come to know a lot of people, which makes the transition more comfortable. The most challenging part has been adjusting to the scale. A lot of the principles and fundamentals are the same no matter what restaurant you're working in, but there are a lot of moving parts here. I have to recognize what parts of my experience do and don't apply to Uptown.
Michael has said he is confident that Galen "will move [Uptown] forward" while maintaining the warm, welcoming hospitality that has kept our guests coming back for decades. How do you see yourself helping that vision progress?
That's a little tricky; essentially we're wondering, as things change, how to do you keep them the same? I think it comes down to the relationship between substance and form. As Galen moves the Uptown forward and changes the form, it's important that his staff works to keep the substance constant. Fundamentally, change is hard for people. The important thing is for us to be able to reassure people that, although certain aspects of Uptown are changing, you'll still be getting the same experience.
Uptown is an establishment that has been a part of Bloomington's culture for 43+ years. How do you plan to help keep the Uptown a community-oriented restaurant as a new member of our management staff?
There are multiple steps between what I do day-to-day and the result, which is our establishment being community-focused. My first step is to empower and enable staff to do their jobs to the best of their ability. When they're able to do that, it means our guests are getting excellent service that is, at minimum, the standard they are accustomed to, if not a step above. This hopefully means that our guests are having a good experience, and that's why Uptown has the identity that it has. Not only is there consistency, but there is an ethos about this place. If I'm doing my job well, it means we are maintaining both of those things.