A New Era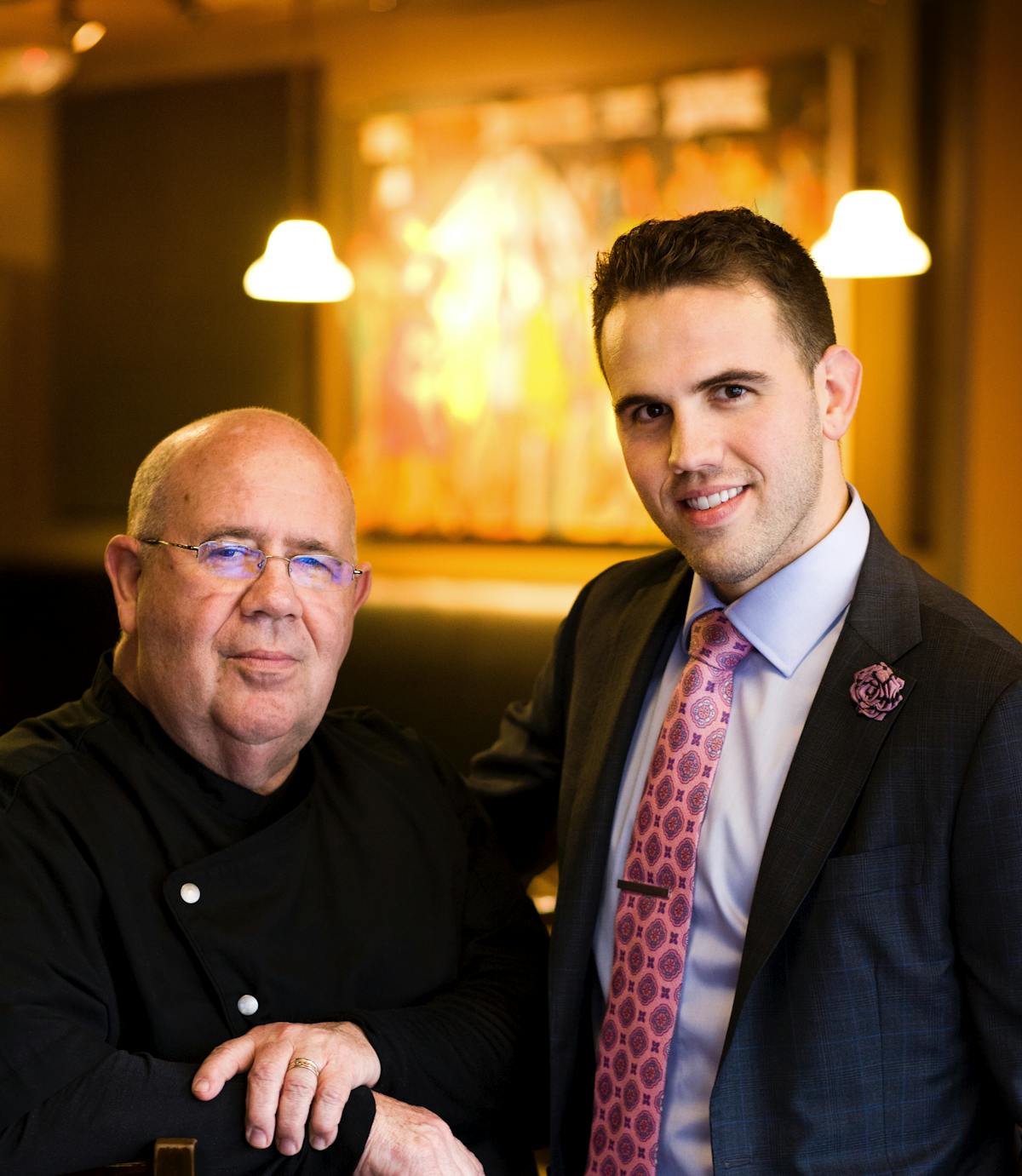 ---
Welcome to the Uptown Cafe's very first monthly newsletter! We are making some big changes, and we want to keep you in the loop.
After over 42 years of owning the Uptown Cafe, chef proprietor Michael Cassady feels that the time to step down is approaching. Who better to continue his legacy than one of his sons? Galen Cassady, who has recently moved back to Bloomington from Menlo Park, California, has stepped into the General Manager position at the Uptown, and someday hopes to transition into ownership.
The Uptown Cafe has changed quite a bit over the last 42 years. In 1976, Michael opened a 30-seat diner on North Walnut that was
known for their home fries and consistently great, scratch-made breakfast. It wasn't until he moved the restaurant to its current location on East Kirkwood that Michael began incorporating Cajun-Creole dishes (and obtained a liquor license!)-this took his restaurant to the next level. In 2012, he expanded and built what is now the Uptown bar, which he says "gave us a chance to mature" into the high-quality restaurant you see today. Michael sees the Uptown not only as a place where excellent food and beverage are served, but also a home-away-from-home that has a warm atmosphere and top-notch hospitality. "It's a production; a soulful, social, and enjoyable experience," he says. "It's the gumbo of the universe - everyone comes together. Uptown is a community-rooted fine dining restaurant, and [my son] Galen will only move it forward."
Taking on the highest level of management in a restaurant is no small task - but Galen has said he feels honored to be in this position. "I'm lucky to be a part of something so special, and I don't want to take that for granted. I'm ready to put in the work and dedication to help drive the Uptown forward for this community." Although he strives to continually improve our restaurant as a whole, Galen has made it clear that he will not forget Uptown's roots. What he most appreciates about Michael is his level of care - in everything from quality-checking the home fries every day for over 42 years, to his care for the community of Bloomington. "His attention to detail in every aspect of service and dedication to providing our guests with a wonderful experience are the core principles of my father's legacy that I want to preserve."
Throughout the last 42+ years, a lot has changed about the Uptown. But our core values of care for the community and dedication to providing exceptional food, drink, and service have remained. We are grateful to be a part of this community, and we are so excited for the future of the Uptown. Stay tuned: in this newsletter, we will give you a behind-the-scenes look at Uptown Cafe, introduce the familiar faces in our restaurant, and educate our community about our great food and beverage programs. Cheers!